Allison's spinach dip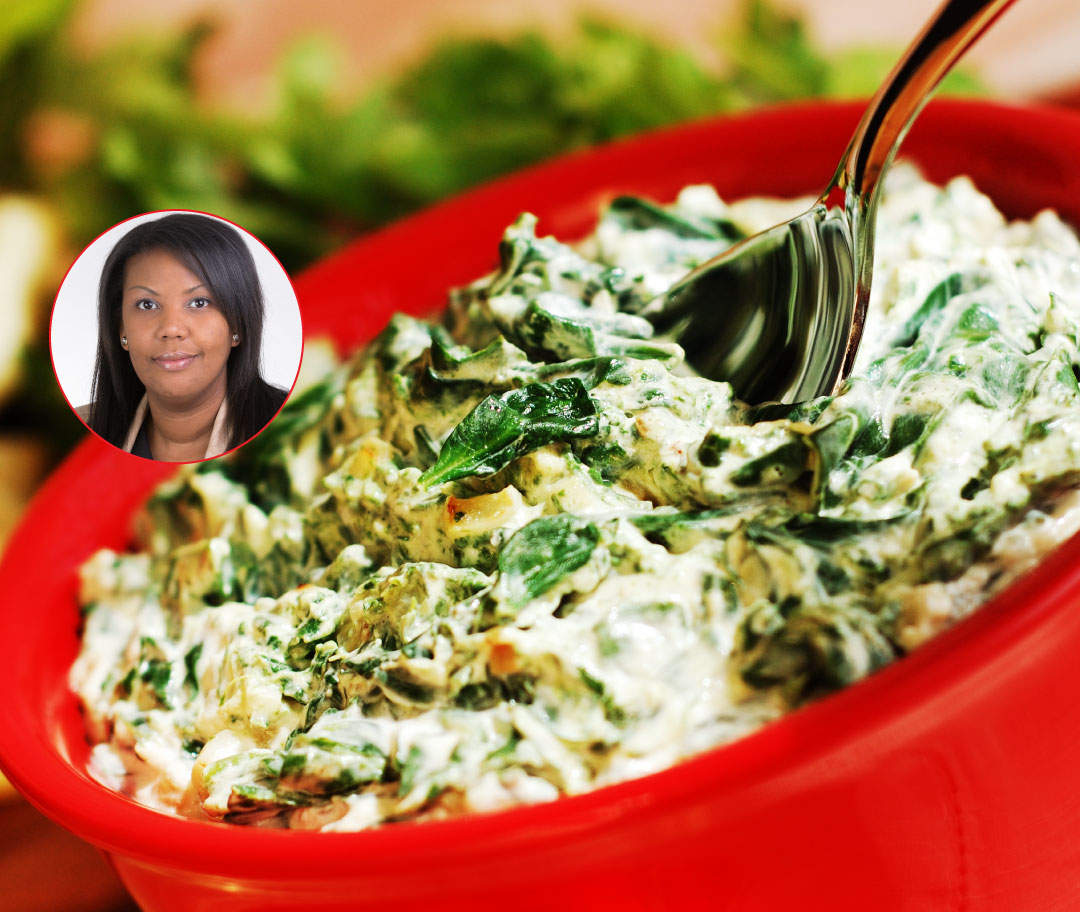 Spinach dip is a perfect appetizer for any holiday get together and Allison's is delicious. DAI Solutions team members request it for all of our team gatherings! Here's her recipe:
Ingredients
1 box (10 oz.) frozen chopped spinach, cooked, cooled, and squeezed dry
1 container (16 oz.) sour cream
3 tablespoons Duke's® mayonnaise
2 packages Knorr® vegetable recipe mix
1 (8 oz.) package Philadelphia® cream cheese
4 green onions, chopped
Directions
Combine all ingredients and chill at least two hour, or preferably, overnight. Serve with your favorite dippers (crackers, pita chips, or tortilla chips) to family and friends.
TIP: To lighten up dip, substitute 1 container (16 oz.) nonfat plain Greek yogurt, substitute 3 tablespoons of light mayonnaise, substitute 1 (8 oz.) Philadelphia Light® Cream Cheese