APRIL 2016 DAI SOLUTIONS ADVISOR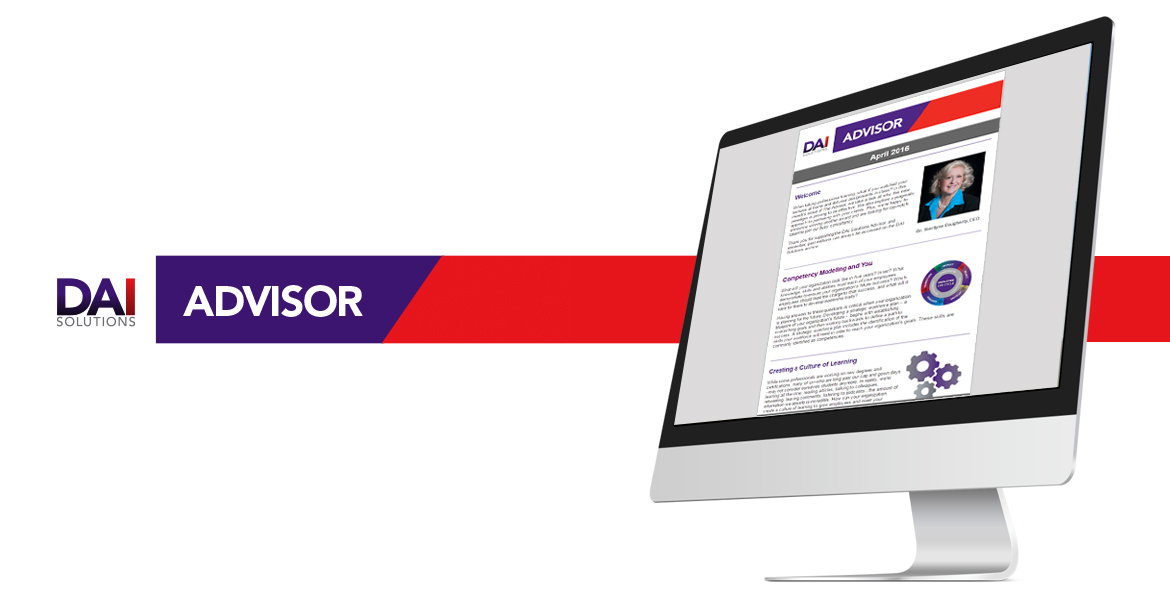 In this month's issue of the DAI Solutions Advisor, we discuss why people are at the heart of transformation and why communication is the key to employee engagement (read our new white paper on this topic). We are also proud to introduce our new Vice President for Business Strategy and growth, Tom Miller, as well as two other new employees. Plus, we are still looking for talented professionals to join our growing team.
Please take a moment to read this month's DAI Solutions Advisor.