BUILDING AND SUSTAINING HIGH-PERFORMING TEAMS

By Paula Jimenez
Building and sustaining high-performing teams is a basic tenet of how DAI Solutions operates. As a small boutique firm, everyone is a key contributor. For our firm to thrive, our employees must be engaged, have a shared understanding of what we value and what we want to accomplish, and see a line of sight between what they do and how their work investments contribute to us achieving our goals. If we fail to foster an environment where performance excellence is the norm, we fail our employees, we fail our clients, and we fail our company.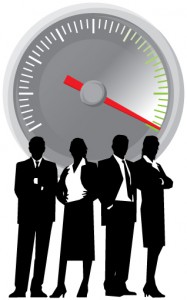 There are no secrets to building high-performing teams; indeed, secrets are not part of a high-performing anything. Transparency, mutual respect, shared values, commitment to excellence, and willingness to take risks are the table stakes.
Read the literature on high-performing teams, and common themes emerge:
Shared vision and values
Realistic goals that lead to achievable outcomes
Defined ways of working
Boundaries of what is acceptable and expected
Empowered and self-directed team members
Purposeful leaders who actively listen and are willing to change when change is necessary
The final bullet point on leadership is the most critical ingredient to high-performing teams. At the end of the day, leadership matters. When there are performance problems, whether it is with employees or with projects, the genesis and resolution is with leadership. If you want to build and sustain high-performing teams, invest in leaders who use their talents to break down barriers, praise and reward their team members, speak the language of inclusion, seek a diversity of ideas and opinions, establish clear expectations, focus on results, and communicate in actions and words the values that make your organization successful.