Chipotle pimento cheese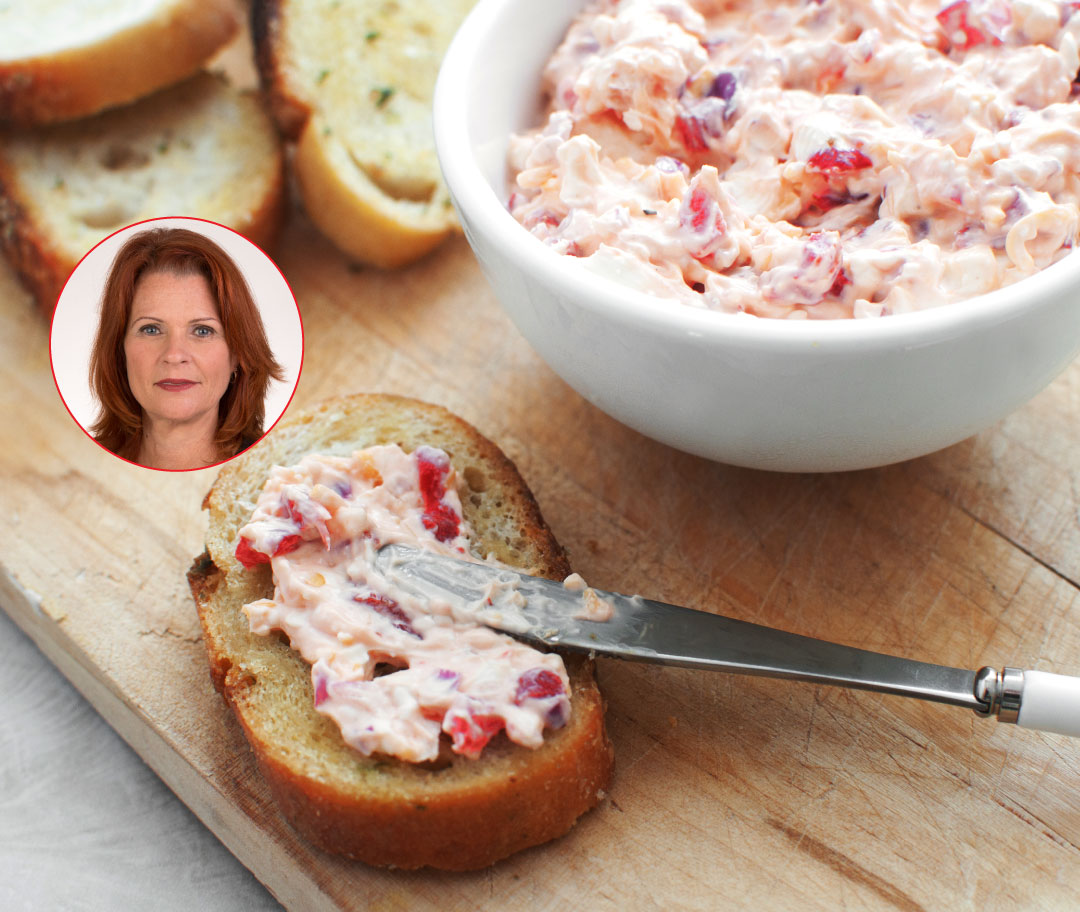 Most of us have more than we need, so consider foregoing gift exchanges with friends and family and instead host a potluck to share recipes, then publish the recipes as a gift for each person who participated. Ask friends and family to bring a gift card and then donate the gift cards to a family in need. Consider using this yummy recipe, which is sure to please:
Ingredients
1 cup grated white cheddar cheese
1 cup grated extra sharp cheddar cheese
½ cup Duke's® mayonnaise – and yes, it should be Duke's®
8 ounces softened cream cheese
½ cup diced roasted red pepper (you can pull them out of a jar to make the recipe faster)
1 or 2 chipotle peppers, diced (the more used, the spicier the pimento cheese will be)
A few shakes of Worcestershire sauce
1 teaspoon of finely grated onion (you definitely want to grate the onion)
Salt and pepper to taste
Directions
Stir together all ingredients (some folks use an electric mixer, but you do not really have to) and allow flavors to blend for at least an hour.
Serve with crackers or to take it up a notch, invest in good white bread and make grilled cheese sandwiches. If you go this route, butter the bread (do not use margarine), slather on the pimento cheese and grill. When done, cut into triangles and serve on a platter.