Christmas crackers are not just for kids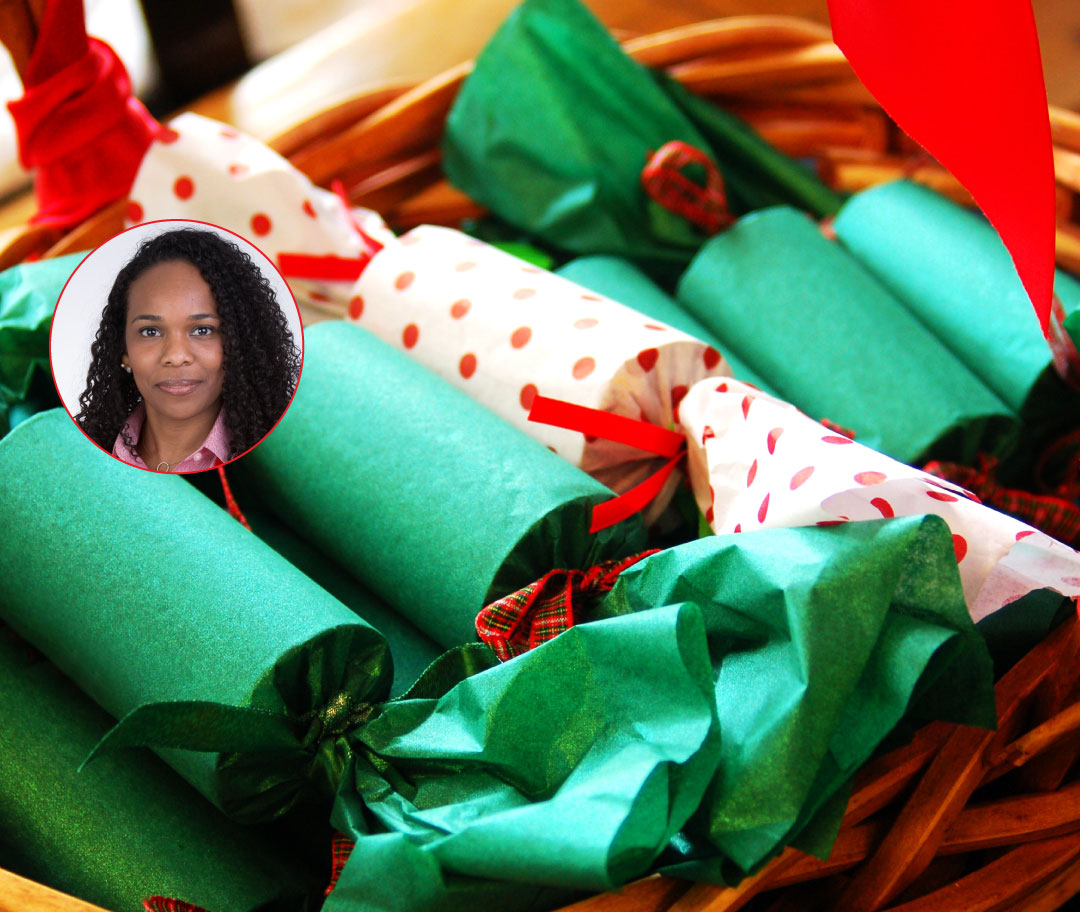 My parents migrated to the United States from Jamaica over 30 years ago. As much as we love spending Christmas on the sunny island, there is nothing like Christmas dinner at my family home in Maryland. Our home is truly my parents' home away from home and the surrogate home for about 40 other relatives and close friends living in the U.S. As a result, we have started a few of our own traditions. Some Christmases ago, my mom came home with a box of Christmas crackers – aka "poppers" because of the sound they make. You may have guessed they were for the kiddie table…but guess again! They were for the adults. And since then, the Christmas crackers have become a family tradition and are popped with such excitement and enthusiasm as if we were kids in a candy store.
As people begin to settle into their post-dinner conversations – ranging from politics to music, the crackers are circulated and everyone waits patiently. Usually, someone is a bit too eager and so the "popping" begins. As silly (and sometimes loud!) as it sounds, everyone looks forward to the Christmas crackers and the little gifts and riddles they hold inside. Not only do they liven up the party but they make great table decorations!