CINDY NGUYEN RECEIVES ESGR PATRIOT AWARD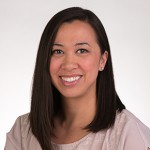 Congratulations to DAI Solutions Project Manager Cindy Nguyen, who was recently honored for fostering a culture of support for members of the National Guard and Reserve. Cindy received the Employer Support of the Guard and Reserve (ESGR) Patriot Award for her commitment to providing management analyst Charmaine Smith with the flexibility necessary to allow Charmaine to fulfill her Air Force Reserve duty.
The ESGR Patriot Award reflects selfless efforts made to support citizen warriors through a wide range of measures, including flexible work schedules, time off prior to and after deployment, caring for families, and granting leaves of absence if needed.
"I am truly grateful for Cindy and her empathic management style. She has been supportive of my Air Force Reserve career by allowing me to have a flexible work schedule during those times when I'm required to satisfy my military obligation," Charmaine said.
In 1972, the Department of Defense established ESGR with the charter of fostering a culture of employer support for Guard and Reserve members. Today, more than 4,500 volunteers serve on ESGR State Committees maintaining employer support programs, providing informative briefings and mediation, and recognizing employers who go above and beyond in their dedication to employees who pledge to be both a citizen and protector of our nation. Since ESGR's creation four decades ago, thousands of employers have been honored for their commitment to stand beside those who serve.