MARCH 2016 DAI SOLUTIONS ADVISOR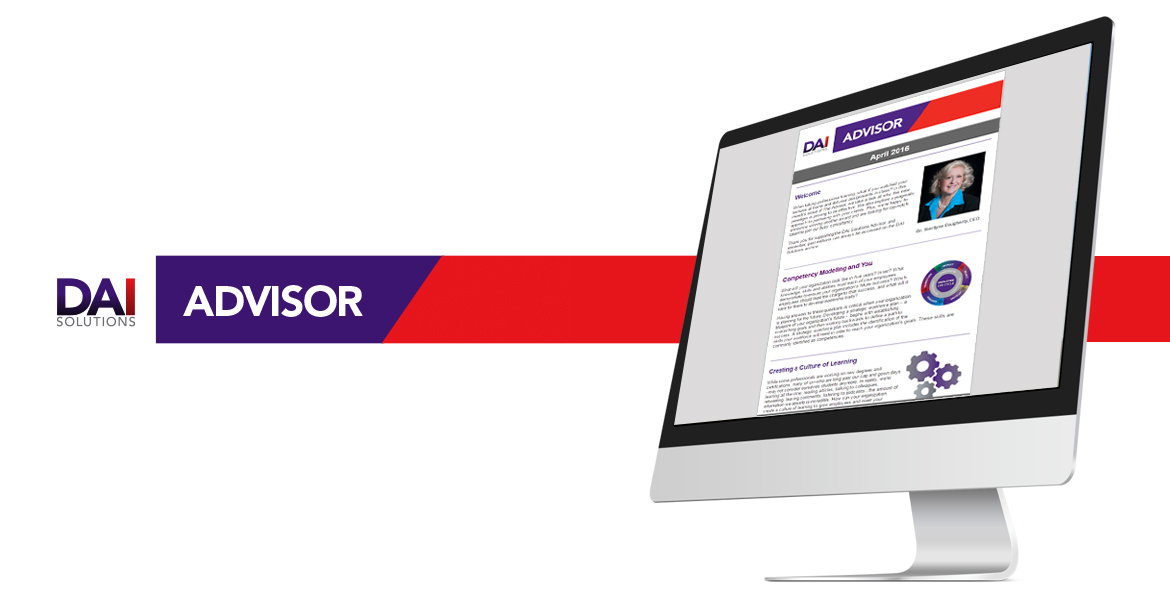 Through the DAI Solutions Advisor we give our readers a snapshot of life at DAI Solutions. We include industry insight from our consultants and leaders, and news and happenings within our company. This month you can learn about using competency modeling to improve your workforce, and how a resource center can be a powerful tool to improve your corporate university.
Take a moment, and take a look at this month's DAI Solutions Advisor.