Fig and goat cheese salad extraordinaire!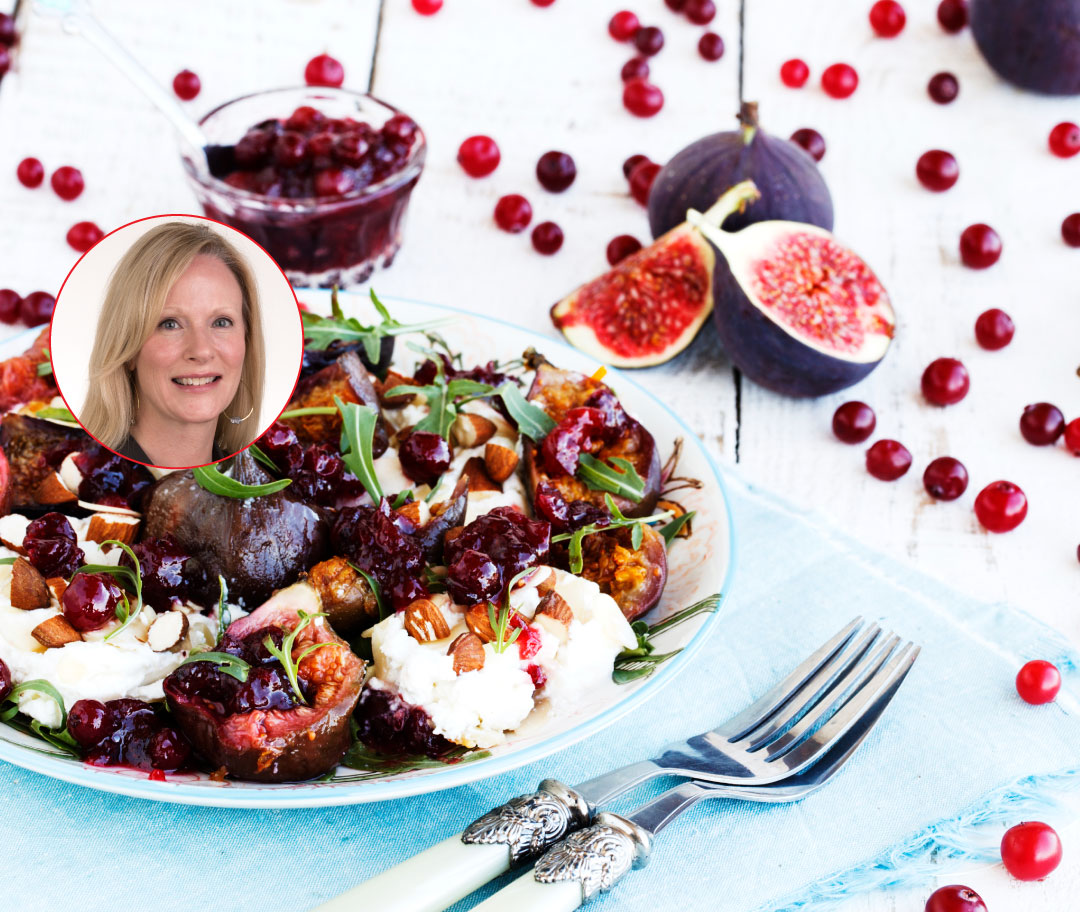 I love, love, love this salad! I bring it to any party or event I can and people love it. I had something similar at a restaurant and then made my own with a few modifications. All ingredient amounts are sort of to-taste.
Ingredients
Equal amounts of spring mix and arugula lettuces
1 or 2 containers of plain crumbled goat cheese, depending on size of salad (too much makes the salad sort of a mess)
Dried figs
Fresh dill
Shelled pistachios (unsalted)
Annie's® Naturals Balsamic Vinaigrette (this dressing has the perfect consistency and flavor for this salad. Other store-bought balsamics have a different style. Use THIS dressing.)
Directions.
Place lettuce and goat cheese into large salad bowl
Cut figs into small pieces (they are mushy and sticky so use sharp knife)
Pull or use kitchen scissors to cut fresh dill (avoid dill stems)
Chop pistachios a little bit (not crushed, just lightly chopped)
Add ingredients and Annie's® balsamic dressing to salad and toss (go easy on dressing – more can always be added, too much dressing makes this a mushy mess)
Serve right away