JULY 2017 DAI SOLUTIONS ADVISOR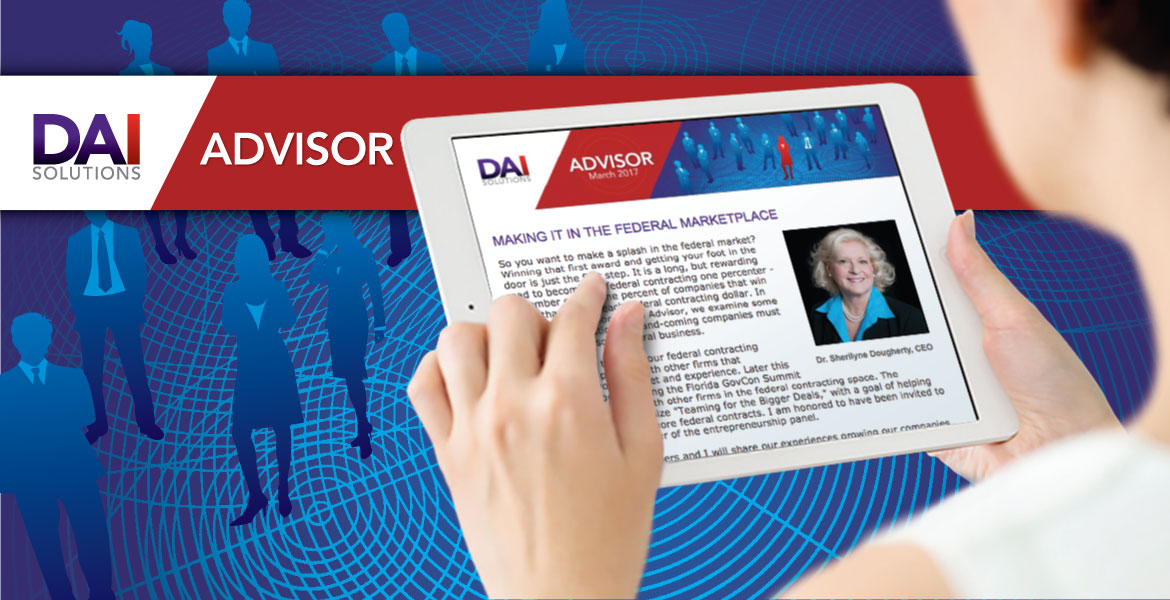 Although Costco and Whole Foods sell groceries, almost no one thinks of them in the same way. One is associated with items sold in bulk at a no-frills warehouse and the other with natural foods sold in an upscale market environment. The impressions we have of these businesses – their brands – are carefully curated from the language they use describing themselves to the shopping experience they provide. Whether you realize it or not, your organization has a brand and protecting it should be a priority.
In this month's issue of the Advisor, we explore the many facets of branding including developing your visual identity. Read the July DAI Solutions Advisor.