MAY 2016 DAI SOLUTIONS ADVISOR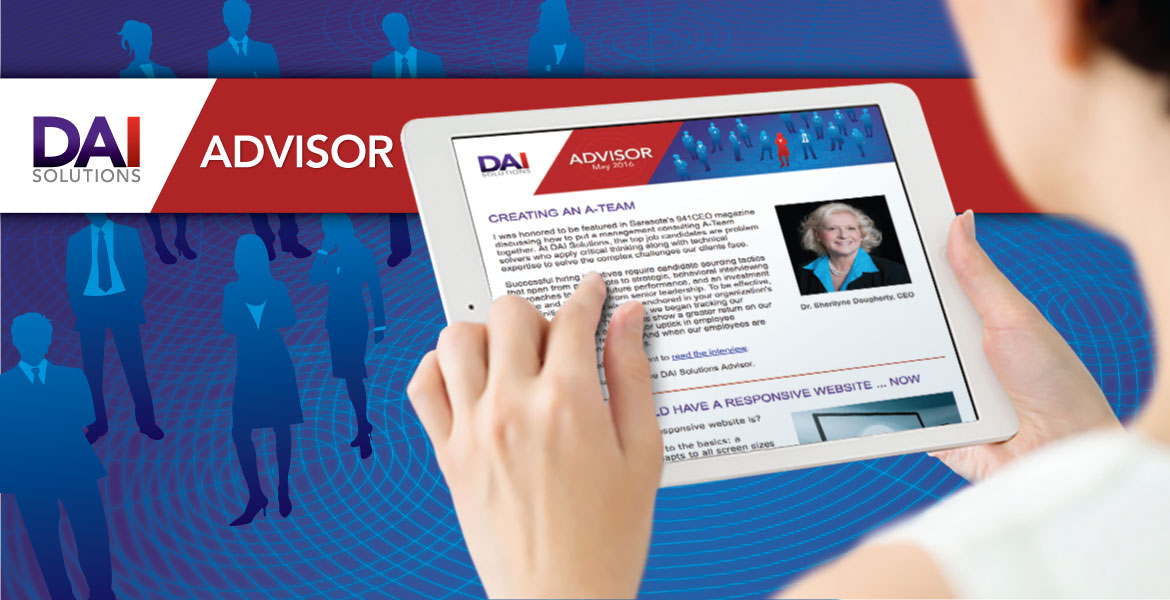 Do you know how to create an A-Team for your organization? In the May issue of the DAI Solutions Advisor, we feature our CEO Dr. Sherilyne Dougherty's interview in 941CEO magazine on creating a team that will help your organization thrive. We also highlight one of our latest white papers, discuss why you should have a responsive website, and introduce our new Senior Art Director. Plus, we are still looking for talented professionals to join our growing team.
Please take a moment to read this month's DAI Solutions Advisor.