Mrs. Hall's rum balls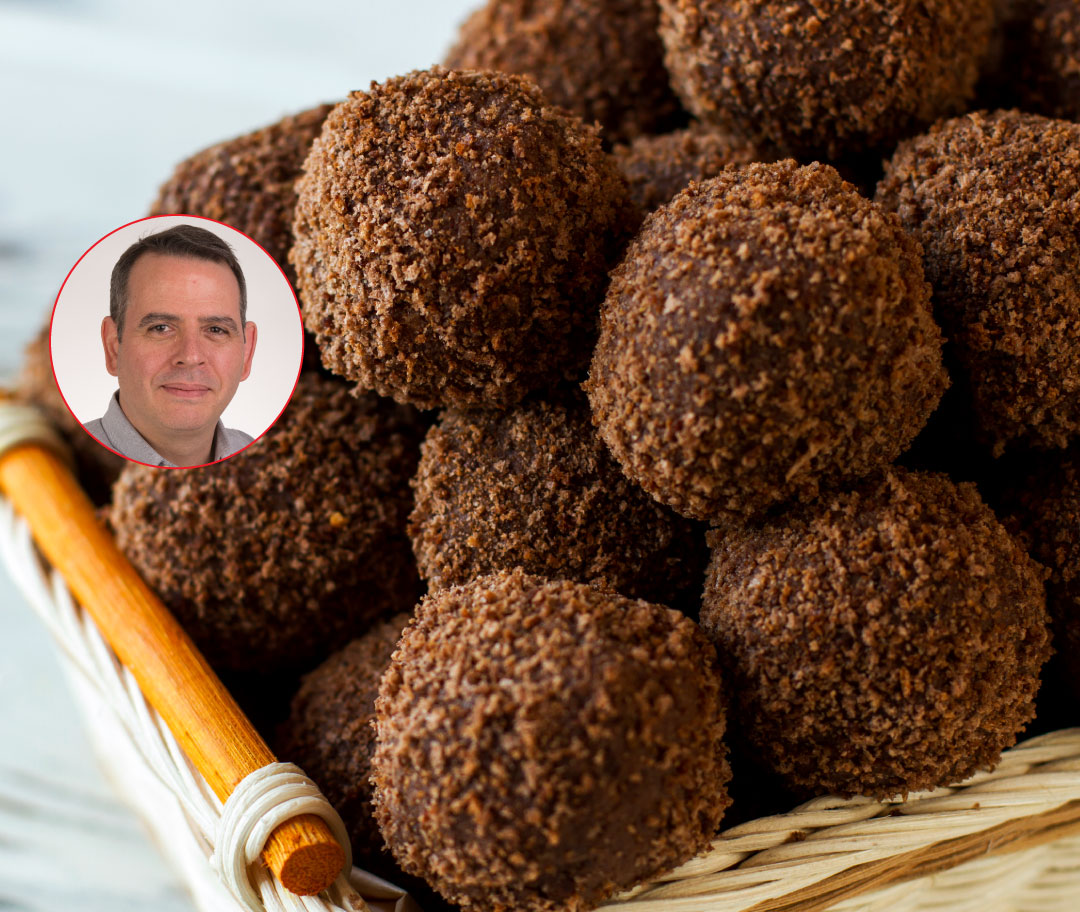 My wife is a terrific baker. Every year, she makes a variety of holiday cookies, but friends and coworkers alike clamor for her rum balls. The funny thing is, delicious as they are, there's no baking involved. Her prize-winning recipe is below (with healthy substitutes for a few ingredients in parentheses).
Ingredients
6 oz. good quality semi-sweet chocolate
½ cup sugar, plus additional sugar for coating (substitute coconut palm sugar or xylitol in the mix, and evaporated cane organic sugar for the coating)
¼ cup light corn syrup (substitute slightly less than ¼ cup agave nectar)
1/3 cup cognac or Grand Marnier®
2½ cups finely ground vanilla wafers (substitute organic vanilla wafers with no high fructose corn syrup)
1 cup finely chopped pecans
Directions
Melt the chocolate
Stir in the sugar, corn syrup/agave nectar, and liquor
Stir in the wafer crumbs and pecans to make a paste-like mixture
Roll the mixture into 1-inch balls
Roll the rum balls in additional sugar for coating
That's it! Store the rum balls in an air-tight container. They improve with age.