Tuna sauce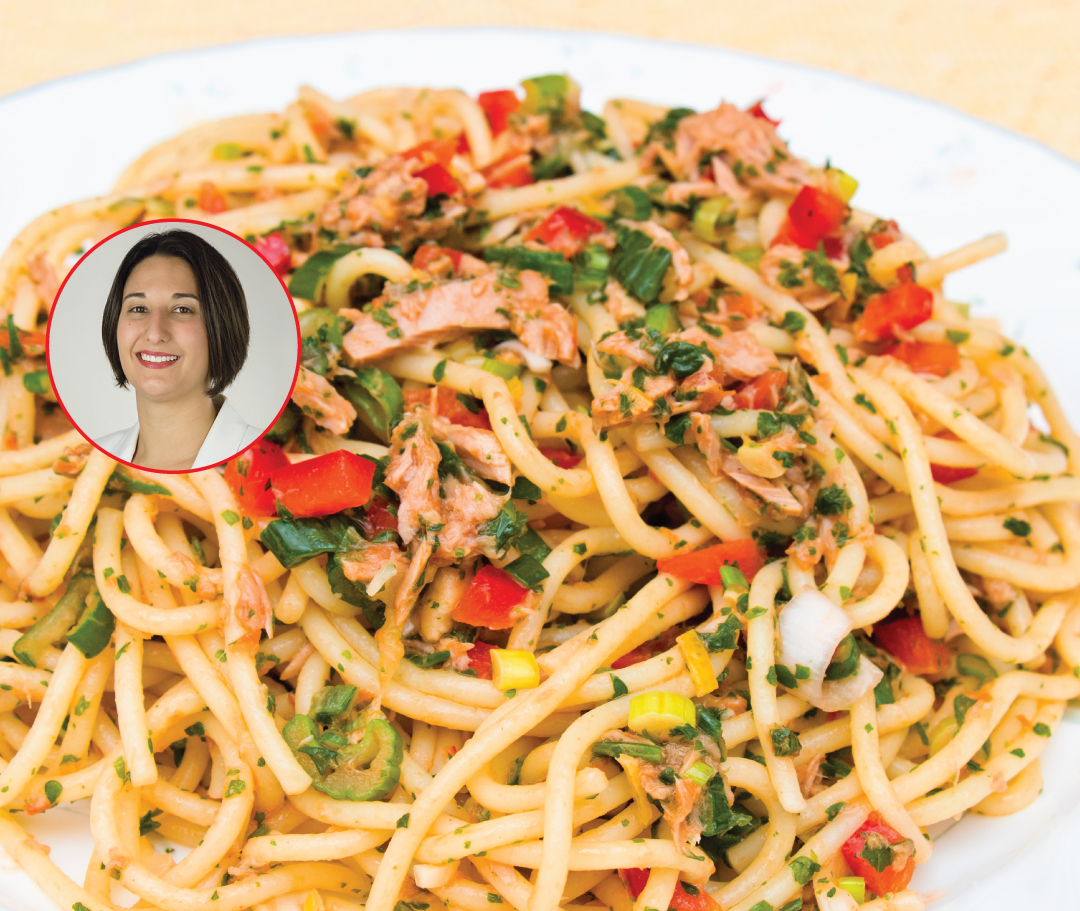 By Lisa Smock
It is tradition in Italian Christian households to serve a feast of seven fishes on Christmas Eve. For my grandmother and grandfather, preparing a meal of that size for their three sons, their wives, and eight grandchildren would only lead to more chaos than usual in their small townhouse in Pittsburgh's Little Italy. Instead, they serve a modified menu of an antipasto platter, fried shrimp, eggplant parmesan, multiple loaves of crusty Italian bread, and tuna sauce over freshly made pasta. We always leave full, a little sleepy, and ready for Santa to arrive.
Grandma Buzzelli's Tuna Sauce (Serves 4-6)
Ingredients
4 5-oz cans of Italian tuna packed in oil
1 medium white or yellow onion, finely chopped
2 cloves crushed garlic
4 to 8 fresh basil leaves, chopped
1 28-oz can crushed tomatoes in thick puree
1 28-oz can diced tomatoes
Freshly ground pepper to taste
1 pound angel hair pasta (cooked to taste and firmness preference)
Instructions
Drain the tuna's oil into a large sauce pot (set tuna aside for step 2). Add garlic and onions and sauté over medium-low heat for 3-5 minutes until fragrant. Add tuna, basil, crushed tomatoes, diced tomatoes, and pepper. Simmer on low heat for 3 hours then serve over angel hair pasta.